OpenAPIHub Suite for Developer
Build Something Awesome with OpenAPIHub
Learn the best API practices and get access to OpenAPIHub community APIs.
Get Started for Free
Visit API Hub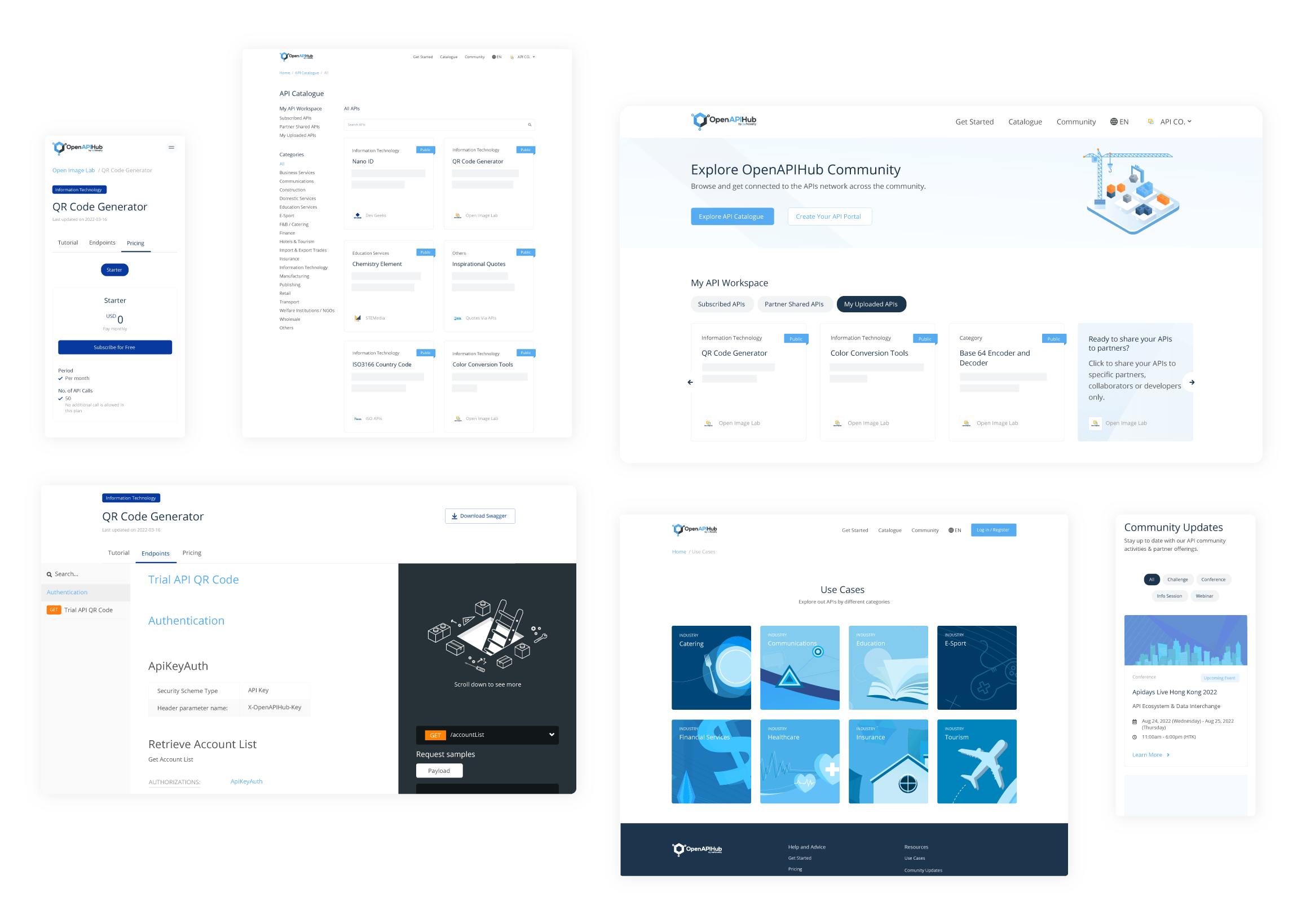 Start Developing with OpenAPIHub
Collaborate with your internal and external teams to build something awesome with APIs.
Build with Free Community APIs
Explore interesting ideas and build something awesome with the Free Community APIs.
Collaborate with Other Developers
Start collaborating with your partner developer with the always up-to-date API tutorials and interactive documents.
Access to Member-Exclusive APIs
Early access to premium APIs from our partner API providers in different API Campaigns.
Get Started for Free
Learn API Tips & Tricks
Access to the member-only developer materials and API events. Learn from the 5000+ developers from the OpenAPIHub Community.
Get Started for Free
Ready to build API Products Instead?
After joining as an API Developer on OpenAPIHub, you can apply to be our Provider and create your own API Portal. There are more and more features waiting for you to discover!
Discover More
Watch Video